The family of an Australian teacher thought to have been murdered in Central Africa were told he was planning to return home before he disappeared in October.
Mark Ciavarella had lived in the Republic of the Congo for several years before he was reported missing in November.
Authorities in Congo now allege the NSW-raised teacher died after being poisoned at his home in the capital city, Brazzaville.
They allege the 57-year-old's body was then dumped in the Congo River — one of the world's deepest rivers and the second-longest in Africa.
Three people have been charged, including Bebeka Clement, who was reportedly living with Mr Ciavarella at the time of his death.
A video posted by a local media outlet appears to show an interview — conducted in French — with a prosecutor and two of the accused, which includes a purported confession.
"[A man] got the poison out and poured it in Mr Mark's glass," Mr Clement said in the video. 
"Then Mr Mark drank the poison."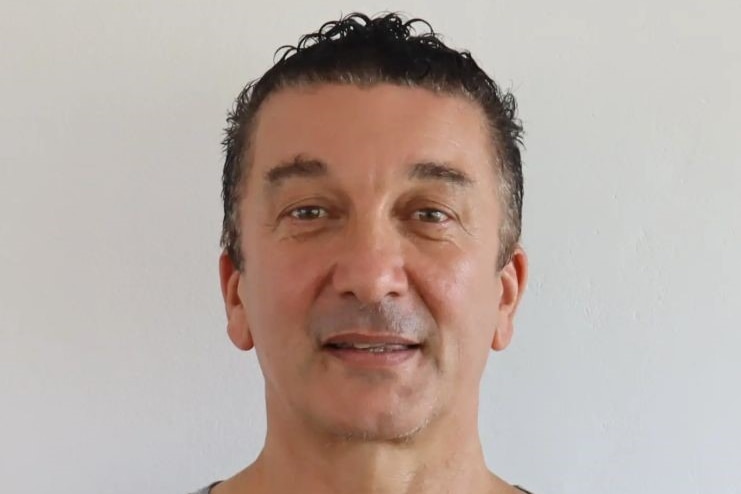 A 'talented' teacher
Mr Ciavarella, who grew up in the Riverina town of Leeton, moved to Congo, a country of about 5.5 million people, six years ago.
He taught English and music, working at the American International School and most recently with the French Consular School. 
Pictures posted on social media showed him smiling alongside students and waving the Australian flag at a school ceremony.
His cousin, Ross Ciavarella, told the ABC in November that Mark was also a "very talented" musician who had made a strong friendship group in the Congo capital.
"The students were his life, he never missed anything for them," Ross said.
"He always turned up to his appointments and I think that's what really drove him as a teacher."
Disappearance
Mr Ciavarella was reported missing on October 26 but his family in Australia weren't notified until nine days later, on November 4.
Ross Ciavarella told ABC radio on November 9 he believed the police investigation didn't gain traction until his family started getting in touch with embassies on the ground.
He said Mark's friends had also been "going out of their way to help the investigation".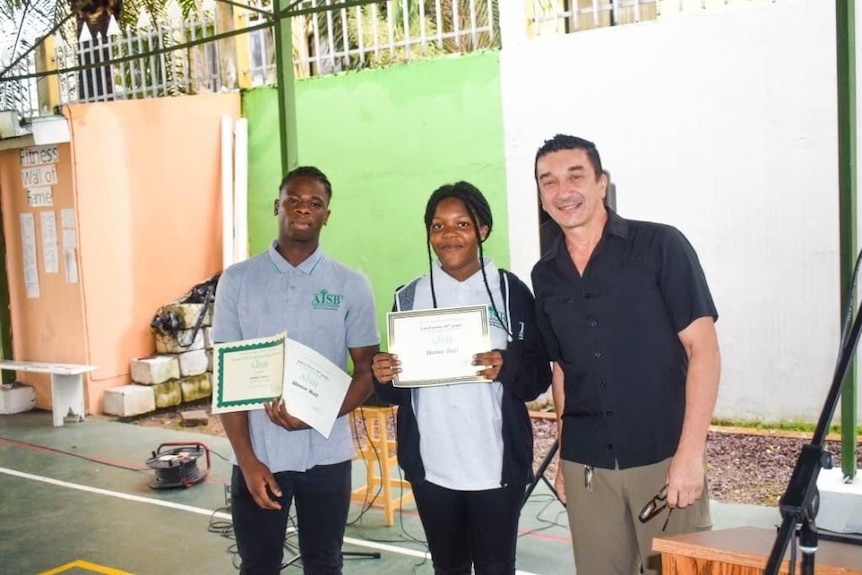 Mark spoke with his brother, Darren, the day before he vanished and seemed to be "in a good place", Ross said.
"And there was talk amongst the family that he's been mentioning coming back to Australia," he said.
"So we were all very, kind of, relieved about that because we've certainly been worried about him being there.
"But he's been there for a long time so … he does know the lay of the land and how to conduct himself in a safe manner."
There is no Australian embassy in Congo, but Mr Ciavarella's family liaised with the Italian embassy in Brazzaville, as he was a dual citizen.
An alleged murder
Congo authorities allege Mr Ciavarella was killed at his home at the Flamboyant Apartments in October.
His body was then allegedly rolled off a major highway into the Congo River at a spot located about 15 minutes' drive south-west of the apartments building.
On November 18, BrazzaNews posted a video to its Facebook page appearing to show Mr Clement detail the events before, during and after Mr Ciavarella's death.
In the video, translated into English by the ABC, Mr Bebeka says he had lived with Mr Ciavarella since 2016.
He said he came home one morning and was told by another man, referred to as "Mr Mavi", that the Australian "is going to leave you and won't give you anything. You need to do something to get benefits".
"I said, 'What can I do?'" Mr Clement says. "He said, 'I have the solution'." 
Mr Clement says in the video, Mr Mavi came to the house a few days after their conversation with a "bottle of poison".
He claimed Mr Mavi slipped poison into Mr Ciavarella's drink while he had left the room, before the victim died "30 to 40 minutes" later.
Mr Clement, who is shown wearing handcuffs, says he saw it happen but did not try to stop it.
"Because [Mr Mavi] told me we would get the money back and his bank card."
A third man, "Willy", then allegedly came to help dispose of the body using his car.
"We just folded him and put him in the bed cover," Mr Clement claimed. "We tied up the bedcover and we threw him over here.
"We put in weight, a hammer so … he could get heavy and drop in the water."
DFAT 'assisting' Mark's family
In a statement, a Department of Foreign Affairs and Trade spokesperson said it was "providing consular assistance to the family of Mark Ciavarella".
It remains unclear whether his body was been recovered.
Before leaving for Africa, Mr Ciavarella worked at Saint Francis de Sales Regional College in Leeton for more than 13 years.
"Mark was a brilliant man and a much-loved colleague and friend," Principal Seb Spina said.
Leeton Shire Mayor Tony Reneker said there was a sense of sadness and shock in town, and hoped Mr Ciavarella's family got the answers they deserved.
Mr Reneker said three of his daughters were taught by Mr Ciaverella at school, and they had "nothing but good words about him".
"He was well known to a lot of people in town … and was highly regarded and highly respected as well."
Mr Ciavarella was also active in the local arts scene and put on shows at the Roxy Community Theatre.
Brazzaville and Congo
The Republic of the Congo, not to be confused with its bigger neighbour the Democratic Republic of the Congo, is on the western coast of Central Africa.
The two countries are separated by the Congo River, but their capital cities are so close they can be seen from the other side.
Brazzaville was the capital of French Equatorial Africa and became the capital of the Free France political entity during German occupation of France in World War II.
With a population of 17 million, Kinshasa, capital of DPR Congo, is significantly larger than Brazzaville.
Their shared waterway, the Congo River stretches 4,700 kilometres and passes through nine countries.
A US geological survey in 2008 recorded the river's deepest point as being 219.5 metres.
The river is home to an array of animal life including three species of crocodiles.
The Republic of the Congo was a former French colony and later became a communist state between the 1960s and 1990s.
Its president, Denis Sassou Nguesso first came to power after a civil war in 1997.