An outback court has handed a Kimberley mechanic a 10-month suspended sentence for driving his ute onto a footpath towards a group of fleeing teenage boys. 
Key points:
A mechanic was frustrated by youth crime when he drove at teenage boys
A magistrate says it was lucky he didn't hit the group of children
The case has inflamed tensions in a town dealing with entrenched social issues
The case has stoked existing tension in Halls Creek, which is struggling to contain high rates of youth crime, especially car thefts and break-ins at businesses and service providers.
A transcript of sentencing proceedings held in Halls Creek Magistrates Court on January 18 showed mechanic Peter Reading was fixing damage to his business from a recent break-in in March last year when four boys walked by.
The court heard there was no evidence as to what they said but the 60-year-old perceived them to be hostile and mocking him.
When the boys left, Reading got into his ute, drove onto the verge of Duncan Road, and aimed at the four children aged between 10 and 14.

The court heard two children jumped a fence and the others fled from the car before falling onto the ground.
Reading drove past them, turned around, and left the scene with "no apology or any regard to their welfare", the court heard.
The incident was captured on one of Halls Creek Shire's security cameras, leading police to charge Reading with endangering life.
He pleaded guilty just prior to a trial scheduled for December.
'Pure luck' children weren't hit
In her sentencing remarks, Magistrate Michelle Ridley rejected a submission from Reading's lawyer, Vesna Amidzic, that he drove at the children from a safe distance and was in complete control of the vehicle.
"You snapped and lost emotional control," Ms Ridley said.
"The fact that you did not hit any of the children … in my view it was pure luck.
"You wanted to scare them … you admit these children had not done anything wrong immediately prior to, or at all towards you."
When addressing Reading's argument that he wanted to deter ongoing youth crime in the community, Ms Ridley quoted an African proverb: "The child who is not embraced by the village will burn it down to feel its warmth".
"Your act was more likely to make them feel … only more displaced, more unwanted, more disengaged from society," she said.
"Even when children are killed and have been killed in these circumstances, there are some sections of the community who consider that they deserve what they got.
"There is no room for those attitudes in a civilised society."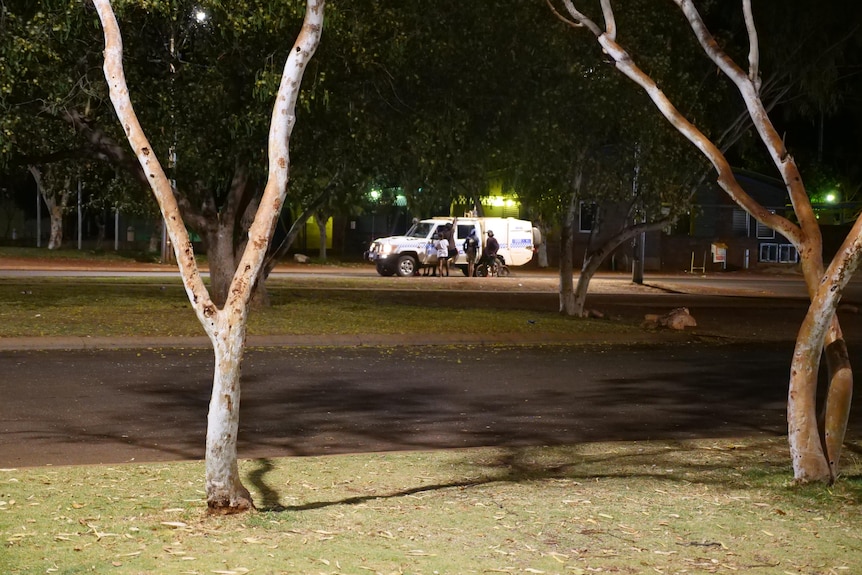 Ms Ridley said Reading's behaviour was out of character and came out of frustration which had built up over time.
She described him as "community-minded" and with good prospects of rehabilitation.
Ms Ridley also noted media reporting of a youth crime crisis in Halls Creek.
She raised one report in the Kimberley Echo, from late November, which quoted Reading defending his actions, given at the time he had pleaded not guilty.
Reading said the article portrayed him inaccurately, prompting Ms Ridley to comment on media coverage of youth crime in the town.
"The timing of those articles often correlate with funding applications because funding for crime prevention is a competition," she said.
"Those same communities then express surprise when the funding arrives, but they can't attract relevant professionals to provide the necessary services because of the narrative they put out that crime is out of control.
"Media reporting is simply unhelpful and often inaccurate."
In the past 12 months a variety of media outlets have provided extensive coverage of the West Australian Government's $40-million response to record levels of crime across the region, including in Halls Creek.