A former general manager of the Adelaide Remand Centre who stole more than $100,000 in cash from prisoners gambled away $1 million about the same time as the theft, an Adelaide court has heard.
Key points:
Brenton Williams stole $112,000 from a safe at the Adelaide Remand Centre
At about the same time, he gambled more than $1 million at the Adelaide Casino
His lawyer told the court he had accumulated large debts but sought to "claw his way back financially"
Brenton Williams, who worked for the centre's private operator, Serco, pleaded guilty to stealing $112,000 from a safe used to hold cash confiscated from prisoners when they were remanded in custody.
The court previously heard the theft was committed between April 27 and July 27, 2022.
Prosecutor James Watson told the District Court the 47-year-old gambled away $1,046,890 at the Adelaide Casino between January and July the same year.
The prosecution said not all the money gambled by Williams that year necessarily came from the theft, but it was concerning nonetheless.
"It does, in my submission, bring to light a concerning aspect of the context … which perhaps places the court on notice considering what the prospects are of rehabilitation," Mr Watson said.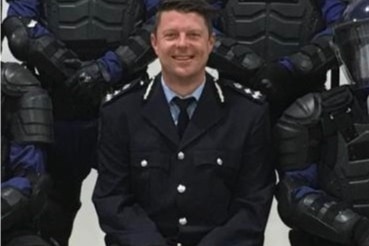 Williams wiped away tears as his defence lawyer Christopher Weir asked the court for a "merciful non-parole period" and explained the financial and mental hardship he faced in the lead-up to the offence.
The defence said Williams moved to Perth, without his family, to work with Serco on an annual salary of $250,000, prior to the COVID-19 pandemic lockdowns.
"This created a huge stress on him, being away from family, not being able to travel back," Mr Weir said.
'He knows that was foolish'
Williams also managed a pub in Stirling North at the time, which led to him being $234,000 in debt by 2022, the court heard.
"With a number of lockdowns at the period of time, the business itself had to effectively shut down," Mr Weir said.
"At that stage, he gave consideration to bankruptcy."
But the court heard that after returning to work at the Adelaide Remand Centre, Williams was fearful that, by declaring bankruptcy, he would lose his job, and his lawyer described him as a "desperate man".
"He foolishly did not do that and embarked down the path of gambling," Mr Weir said.
He said his client launched "a hopeful attempt to claw his way back financially by using those funds … from the safe at the Adelaide Remand Centre".
But Mr Weir said Williams had the intention "of returning those monies if he could".
"In hindsight, he knows that was foolish," he said.
Mr Weir said, given Williams's previous position within the state's prison system, he was currently not being held among the general prison population, which he was "grateful" for.
Mr Weir told Judge Jo-Anne Deuter that Williams's time in custody had been "tough", and he had been kept in the high dependency unit after two attempts to take his own life.
"He's done his best as a remandee to address his gambling problem," he said.
"This is a man with very good, if not excellent, prospects of rehabilitation, and a man who is deeply sorry."
In response, prosecutor James Watson told the court it was not the first time Williams had sought help for his gambling addiction, after receiving counselling between 2002 and 2003.
The prosecution asked the judge not to allow Williams to be placed on home detention, given his offence was a "breach of trust".
The matter will return to court for sentencing in March.